SDG Urban Index: NITI Aayog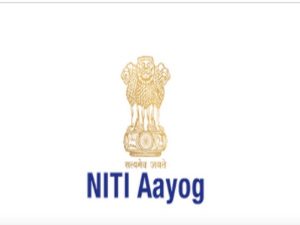 NITI Aayog under the Indo-German Cooperation released the inaugural Sustainable Development Goals (SDGs) Urban Index and Dashboard 2021–22.
Earlier in June 2021, the third edition of the Sustainable Development Goals (SDG) India Index and Dashboard 2020–21.
The index and dashboard are a result of the NITI Aayog-Germany's International Cooperation Agency (GIZ) and BMZ collaboration focused on driving SDG localization in our cities, under the umbrella of Indo-German Development Cooperation.
It ranks 56 urban areas on 77 SDG indicators across 46 targets of the SDG framework.
It will further strengthen SDG localization and institute robust SDG monitoring at the city level.
The urban areas are ranked on a scale of 0-100.
A score of 100 implies that the urban area has achieved the targets set for 2030; a score of 0 implies that it is the farthest from achieving the targets among the selected urban areas.
Overall or composite urban area scores are then generated from the Goal-wise scores to measure aggregate performance of the urban area.
Urban areas have been classified as below based on their composite score:

Aspirant: 0–49
Performer: 50–64
Front-Runner: 65–99
Achiever: 100
Performance of the States:
Top Performers:
Shimla, Coimbatore, Chandigarh, Thiruvananthapuram and Kochi.
Worst Performers:
Dhanbad, Meerut, Itanagar, Guwahati and Patna.