Aadi Mahotsav: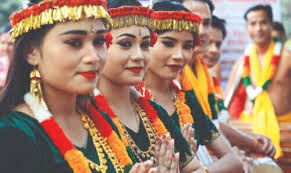 The Vice President of India, M. Venkaiah Naidu, has inaugurated the Aadi Mahotsav at Dilli Haat in New Delhi.
Highlights
The festival is being organized at Dilli Haat
It comprises the display and sale of tribal art & craft, medicine, cuisine, and folk performances.
The festival will be participated by some thousand tribal artisans, artists, and chefs from across the 20 States of the country.
The tribal communities will provide a glimpse of their rich traditional culture.
The festival is being organized under the Ministry of Tribal Affairs.
Under the ministry, TRIFED has been working to improve the income and livelihoods of the tribal people besides preserving their way of life and traditions.
About Aadi Mahotsav:
It is a National Tribal Festival that was inaugurated on February 1, 2020.
The festival will continue till February 15, 2021.
The Aadi Mahotsav is the celebration of the Spirit of Tribal Culture, Crafts, Cuisine, and Commerce.
This initiative runs successfully since 2017.
It is an attempt to familiarise the people with the rich and diverse craft, the culture of the tribal communities from across the country.
The festival is organized under the theme: "Celebration of the Spirit of Tribal Culture, Cuisine and Commerce".