Nuclear-Armed Submarine: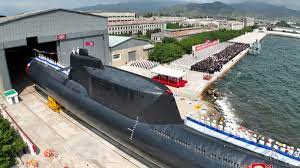 North Korea has introduced its first operational "tactical nuclear attack submarine," known as Submarine No. 841, which has been assigned to patrol the waters between the Korean peninsula and Japan.
This submarine, named Hero Kim Kun Ok, is deemed a key component of North Korea's naval force and is likely a modified version of a Soviet-era Romeo-class submarine acquired from China in the 1970s.
It is equipped with 10 launch tube hatches, suggesting it may carry ballistic missiles and cruise missiles.
TNWs typically refer to short-range weapons that have not been classified as "strategic" under the Strategic Arms Reduction Treaty (START).