Odisha's Border Disputes: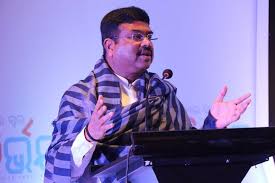 A border dispute between Odisha and Andhra Pradesh once again resurfaced when Andhra Pradesh announced panchayat polls in three villages of Kotia panchayat in the Koraput district of Odisha.
Border Disputes of Odisha:
Odisha was carved out of the Bengal-Bihar-Odisha province on 1st April 1936, but the inter-state border disputes continue even today.
Odisha continues to have unresolved border disputes with four neighboring States in its 8 out of 30 districts.
14 of the 30 districts share borders with Andhra Pradesh, West Bengal, Chhattisgarh, and Jharkhand.
However, the disputes over Kotia villages in Koraput district bordering Andhra Pradesh is the only major border conflict.
About the Kotia Dispute:
Odisha and Andhra Pradesh are locked in a territorial dispute over Kotia gram panchayat since 1960. Disputes pertain over 21 villages in Kotia gram panchayat.
Residents of Kotia panchayat receive benefits from both Pottangi block in Koraput and Salur in Vizianagaram district of Andhra Pradesh.
They depend on both the blocks for their day to day activities.
Water Dispute with Andhra Pradesh:
In 2006, Odisha sent a complaint to the Central Government under Section 3 of the Inter-State River Water Disputes (ISRWD) Act, 1956 regarding its water disputes with Andhra Pradesh pertaining to Inter-State River Vamsadhara.