Sedition Laws: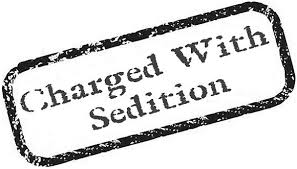 As per National Crime Records Bureau (NCRB) reports, Assam recorded the most number of Sedition cases in the country in the last eight years.
Findings of the NCRB:
Out of 475 sedition cases registered in the country between 2014 and 2021, Assam accounted for 69 cases (14.52%).
After Assam, the most number of such cases were reported from Haryana (42 cases), followed by Jharkhand (40), Karnataka (38), Andhra Pradesh (32) and Jammu and Kashmir (29).
These six states accounted for 250 cases — more than half the number of total sedition cases recorded in the country — in the eight-year period.
76 sedition cases were registered across the country in 2021, a marginal increase from the 73 registered in 2020.
States and UTs that did not register even one sedition case in that period were Meghalaya, Mizoram, Andaman and Nicobar Islands, Chandigarh, Dadra and Nagar Haveli and Daman and Diu, and Puducherry.
Sedition laws:
Enacted in 17th century England when lawmakers believed that only good opinions of the government should survive, as bad opinions were detrimental to the government and monarchy.
The law was originally drafted in 1837 by Thomas Macaulay, the British historian-politician, but was inexplicably omitted when the Indian Penal Code (IPC) was enacted in 1860.
Section 124A was inserted in 1870 by an amendment introduced by James Stephen when it felt the need for a specific section to deal with the offence.
Today the Sedition is a crime under Section 124A of the Indian Penal Code (IPC).