Omicron: New Corona Variant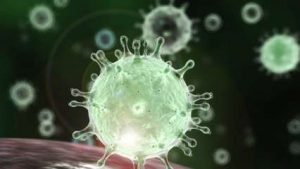 The World Health Organization has declared the recently-discovered B.1.1.529 strain of Covid-19, to be a variant of concern.
The virus was first detected in Southern Africa and it is renamed Omicron.
Omicron is placed in the most-troubling category of Covid-19 variants, along with the globally-dominant Delta plus its weaker rivals Alpha, Beta and Gamma.
This variant has a large number of mutations. Some of them are cause for serious concern because they may allow the new variant to evade immunity obtained from a past infection or via a vaccine.
However, there are no reliable estimates of just how much more transmissible the Omicron variant is compared to previous strains of the virus
Apart from South Africa, Omicron has been detected in Israel in people coming from Malawi; Botswana; Belgium and Hong Kong.
The WHO has decided to name the variants after the letters of the Greek alphabet, to avoid the countries that first detected them being stigmatised.
WHO selected the name Omicron, instead of Nu or Xi, the two letters between Mu and Omicron. This is because:
Xi happens to be a popular surname in China (avoiding 'causing offence to any cultural, social, national, regional, professional or ethnic groups).
Nu could have been confused with the word 'new'.
Situation In India:
Seroprevalence studies indicate that a large proportion of the population has already been exposed to the virus providing some level of protection to subsequent infections.
Further, the immunisation campaign has gained momentum.
Approximately 44% of Indian adults have been fully vaccinated and 82% have received at least one dose.
Scientists believe that prior infection followed by one or two doses of vaccination may have a larger protective effect than two doses of the vaccination alone.