One-Hour Trade Settlement : SEBI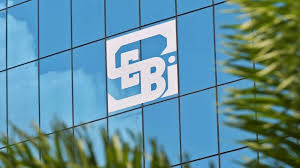 Securities and Exchange Board of India (SEBI), which had in July announced it was working on launching real-time settlement of trades, is now planning to implement one-hour settlement of trades first.
In one-hour settlement, if an investor sells a share, the money will be credited to their account in an hour, and the buyer will get the shares in their demat account within an hour.
Settlement is a two-way process that involves the transfer of funds and securities on the settlement date.
A trade settlement is said to be complete once purchased securities of a listed company are delivered to the buyer and the seller gets the money.
The current cycle of T+1 means trade-related settlements happen within a day or 24 hours of the actual transactions.
The migration to the T+1 cycle came into effect in January 2023.
India became the second country in the world to start the T+1 settlement cycle in top-listed securities after China.
A Demat Account or Dematerialised Account provides the facility of holding shares and securities in an electronic format.
During online trading, shares are bought and held in a Demat Account, thus facilitating easy trade for the users.
It holds all the investments an individual makes in shares, government securities, exchange-traded funds, bonds and mutual funds in one place.