Open Acreage Licensing Programme(OALP) Bid Round-VII: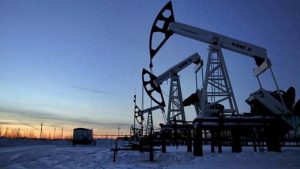 In continuation of its aggressive programme for exploration and adhering to the prescribed timelines, the Government has launched the Open Acreage Licensing Programme(OALP) Bid Round-VII for International Competitive Bidding.
The bids can be submitted through a dedicated online e-bidding portal till 1200 hrs. on February 15, 2022. Award of these blocks is likely be completed by the end of March 2022.
Successful award of Round-VII Blocks would add further 15,766 sq. km of exploration acreage and cumulative acreage under OALP will be increased to 207,692 sq. km.
The Hydrocarbon Exploration and Licensing Policy (HELP) was approved in March 2016.
In continuation to its determination for reduction in import dependency of oil and gas and accelerating E&P activities, the Government notified the further policy reforms in Exploration and Licensing Policy in February, 2019.
The focus was shifted from 'revenue' to 'production' maximization'.
Since the launch of HELP on 30 March 2016, five rounds of OALP have been concluded for 105 E&P blocks; award of 21 blocks under sixth round of OALP is under progress.
These 126 blocks comprise about 191,926 sq.km. of area spread across 18 sedimentary basins.
The Hydrocarbon Exploration & Licensing Policy (HELP), which adopts the Revenue Sharing Contract model, is a significant step towards improving the 'Ease of Doing Business' in the Indian Exploration and Production (E&P) sector.