Open Acreage Licensing Programme (OALP):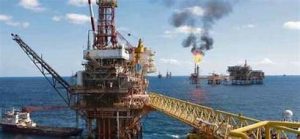 Ministry of Petroleum and Natural Gas launches Open Acreage Licensing Programme Bid Round-VIII
Open Acreage Licensing Policy (OALP) along with the National Data Repository (NDR) was launched in June 2017 as the key driver to accelerate the Exploration and Production (E&P) activities in India.
Under OALP, companies are given the freedom to carve out areas they want to explore oil and gas. The areas sought are then put on auction.
The successful roll-out of the HELP regime, followed by OALP Bid Rounds, has led to an increase in exploration acreages in India.
HELP which replaced the erstwhile New Exploration Licensing Policy (NELP) in 2016. Under it:-

Exploration blocks shall be awarded on a continuous basis through e-bidding in a transparent manner.
It followed the Revenue sharing modelinstead of Profit-sharing for hydrocarbon exploration.
Unified license for all types of hydrocarbons.
Freedom to carve out acreages of choice under OALP bid rounds.
Full marketing and pricing freedom of gas.