Operation Namkeen: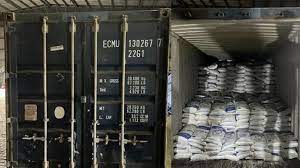 Under Operation Namkeen, the Directorate of Revenue Intelligence (DRI) has recovered 52 kg of cocaine, estimated to be valued at over Rs 500 crore in the international illicit market.
In order to interdict the narcotic drugs, "Operation Namkeen" was launched by DRI.
DRI, under the Central Board of Indirect Taxes and Customs (CBIC), Department of Revenue, Ministry of Finance, Government of India, is the apex agency of the Indian Customs in the field of anti-smuggling in India.
DRI enforces the provisions of the Customs Act, 1962 and over fifty other allied Acts including the Arms Act, NDPS Act, COFEPOSA, Wildlife Act, Antiquities Act etc.