Operation GARUDA: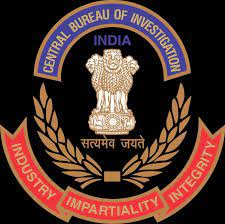 The Central Bureau of Investigation (CBI) has launched a multi-phase Operation GARUDA to dismantle drug networks with international linkages.
The CBI is doing this in close coordination with enforcement actions across international jurisdictions through INTERPOL and Narcotics Control Bureau with special focus on Indian Ocean Region.
Operation GARUDA seeks to target drug networks with international footprints for action against handlers, operatives, production zones and support elements.
During the Operation, searches, seizures and arrests were carried out across multiple states and UTs in the country.
Apart from CBI and NCB, eight states and UT Police including Punjab, Himachal Pradesh, Gujarat, Maharashtra, Tamil Nadu, Delhi and Manipur have also participated in this Operation.