Outbound Travel And Tourism – An Opportunity Untapped: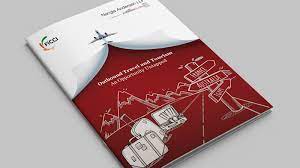 A report was released titled 'Outbound Travel and Tourism – An Opportunity Untapped', which shows India's outbound tourism will surpass USD 42 billion by 2024.
Outbound tourism is the act of travelling 'out' of the home country for the purposes of tourism.
Findings of the Report:
The Indian outbound travel market is among the fastest growing markets globally with approximately 80 million passport levels of purchasing power, especially among the middle class.
With a growing economy, young population, and growing middle class, India is ideally positioned to become one of the most lucrative outbound tourism markets in the world.
Europe sees 20% of the travellers from India's outbound traffic. 10 % travel to Australia and New Zealand, while the rest of the traffic is towards Southeast Asia.
In 2021, Indians spent approximately USD 12.6 billion in outbound trips, compared to USD 22.9 billion in 2019.
While the reason for decrease in spending could be due to the pandemic, these figures point out the huge value that can be captured from Indian outbound travellers.
India's Tourism is ranked at 10th position in terms of its contribution to World GDP (Gross Domestic Product) in the World Travel and Tourism Council's report in 2019.
During 2019, contribution of travel & tourism to GDP was 6.8% of the total economy, Rs. 13,68,100 crore (USD 194.30 billion).
India as of now in 2021 has 40 sites listed under 'World Heritage List', 6th highest (32 cultural, 7 natural and 1 mixed site) in the world.
Dholavira and Ramappa Temple (Telangana) are the latest ones.
In FY20, the tourism sector in India accounted for 39 million jobs, which was 8.0 % of the total employment in the country. By 2029, it is expected to account for about 53 million jobs.