Parakram Diwas 2023: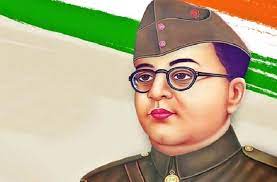 On the Occasion of Parakram Diwas (23rd January) 2023, 21 unnamed islands of Andaman and Nicobar have been named after Param Veer Chakra awardees.
Netaji's Memorial, a National Memorial dedicated to Netaji will be built on Netaji Subhas Chandra Bose Dweep.
Parakram Diwas is celebrated to commemorate the 126th birth anniversary of freedom fighter Subhas Chandra Bose.
The islands named after Param Vir Chakra awardees will be the site of inspiration for generations to come. People are now visiting Andamans to learn India's history.
Param Vir Chakra is India's highest military decoration awarded for displaying distinguished acts of valour during wartime whether on land, at sea or in the air.
It aims to pay tribute to Indian heroes, several of whom had made the ultimate sacrifice to protect the sovereignty and integrity of India.
The islands have been named after Major Somnath Sharma, Subedar and Hony Captain (then Lance Naik) Karam Singh, Nayak Jadunath Singh, etc.
About Subhas Chandra Bose:
He was born on 23rd January 1897, in Cuttack
He was highly influenced by Vivekananda's teachingsand considered him his spiritual Guru.
His political mentor was Chittaranjan Das.
Bose was the first person to address Mahatma Gandhi as the Father of the Nation
He opposed the Motilal Nehru Report (dominion status for India) and wanted complete independence.
Became congress president at Haripura in 1938.
He founded a new party, 'the Forward Bloc' (to consolidate the political left in Bengal)
Indian National Army: He announced the formation of the Azad Hind Governmentand the Indian National Army on 21st October 1943.