China Builds New Dam In Tibet: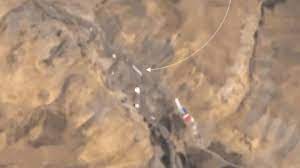 China is constructing a new dam on the Mabja Zangbo river in Tibet, close to the tri-junction of India, Nepal and Tibet, raising concerns since China has ramped up creation of military and dual use infrastructure and in the eastern and western sectors of the LAC (Line of Actual Control).
The development comes in the wake of China unveiling plans in 2021 to build a massive dam on the lower reaches of Yarlung Zangbo to generate up to 70 GW of power, three times that of the country's Three Gorges dam, which is the world's largest hydropower plant in terms of installed capacity.
The Brahmaputra, known as Yarlung Tsangpo in China, is a 2,880 km long transborder river that originates in the Mansarovar lake and flows 1,700 km within Tibet, 920 km in Arunachal Pradesh and Assam and 260 km in Bangladesh.
It accounts for nearly 30% of freshwater resources and 40% of India's hydropower potential.
The new dam is located around 16 km north of the tri-junction and is opposite the Kalapani area of Uttarakhand.
The dam is on the Mabja Zangbo river, a tributary of the Ganga.
Construction activity on the dam has been observed on the northern side of the river in Burang county, Tibet since May 2021.
The Mabja Zangbo River flows into Nepal's Ghaghara or the Karnali River before it joins the Ganga River in India.