Birth Anniversary Of Sardar Vallabhbhai Patel: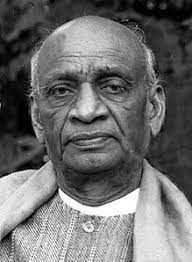 On National Unity Day 2022, the Union Home Minister of India remembered Sardar Vallabhbhai Patel on his 147th birth anniversary saying that the latter realised the dream of a strong and united India with his farsightedness.
National Unity Day is celebrated every year on 31st October to commemorate the birth anniversary of Sardar Vallabhbhai Patel.
It is also known as Rashtriya Ekta Diwas.
The reason behind the celebration of this day is to make people aware of the ideas of staying together and uplifting society.
It was celebrated for the first time in 2014.
Several events are organised on this day like 'Run For Unity' – a nationwide marathon to increase awareness about the contribution of Sardar Patel to national integrity, National Unity pledge, etc.
In 2018, the Government of India unveiled the 'Statue of Unity' in Gujarat to mark the 143rd birth anniversary of Sardar Patel.
Sardar Vallabhbhai Patel:
He was born on 31st October 1875 in Nadiad, Gujarat.
Sardar Patel was the first Home Minister and Deputy Prime Minister of India.
He is recognized as the real unifier of India for his colossal contribution to integrate and make India a united (Ek Bharat) and an independent nation.
He requested the people of India to live together by uniting in order to create Shresth Bharat (Foremost India).
This ideology is still reflected in the Atmanirbhar Bharat initiative which seeks to make India Self-Reliant.
He is also remembered as the 'Patron saint of India's civil servants' as he established the modern all-India services system.