Protected Geographical Indication (PGI) Status: For Basmati Rice: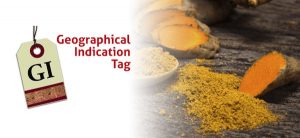 India, the world's largest exporter of basmati rice, has applied for protected geographical indication (PGI) status from the European Union's Council on Quality Schemes for Agricultural Products and Foodstuffs. This would give it sole ownership of the basmati title in the EU.
Pakistan, which is the only other basmati rice exporter in the world, has opposed this move as it would adversely impact its own exports, especially as the EU is a major market for its basmati.
Pakistan enacted the Geographical Indications (Registration and Protection) Act in March 2020, which gives it the right to oppose Indian application for registration of Basmati rice exclusive rights.
While India has said that it is an Indian-origin product in its application, published in the EU's official journal on September 11.
As per the EU's official journal, any country can oppose the application for registration of a name pursuant to Article 50(2) (a) of Regulations (EU) of the European Parliament and of the Council on quality schemes for agricultural products and foodstuffs within three months from the date of publication.
In May 2010, GI status was given to basmati grown in Punjab, Haryana, Delhi, Himachal Pradesh, Uttrakhand, and parts of western Uttar Pradesh and Jammu & Kashmir.
At the International level: Geographical Indications are covered as a component of intellectual property rights (IPRs) under the Paris Convention for the Protection of Industrial Property. GI is also governed by the World Trade Organisation's (WTO's) Agreement on Trade-Related Aspects of Intellectual Property Rights (TRIPS).
In India, Geographical Indications registration is administered by the Geographical Indications of Goods (Registration and Protection) Act, 1999 which came into force with effect from September 2003