Punjab 'Lok Milni' Scheme: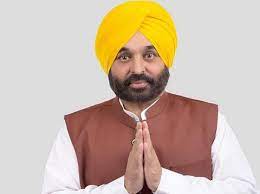 Bhagwant Mann, the Chief Minister of Punjab heard the grievances of the people of the state and issued redressal directions in 'Lok Milni', a first-of-its-kind public interaction programme that was launched on 16th May 2022.
This interactive programme was launched with the aim of providing a platform to the people of the state for the redressal of the complaints that they have.
The people of the state who had submitted various grievances and complaints with the state government in the previous two months were called to attend this programme.
People from across the state attended this meet and placed their complaints in front of the CM.
The complaints were regarding panchayat land encroachment, pending Shagun scheme, land disputes, etc.
Along with the CM, the top government officials of the state were also present at this meeting.
They attended the 'Lok Milni' programme so as to ensure that the complaints received were resolved immediately on the spot.