QS World University Rankings 2023 By Subject: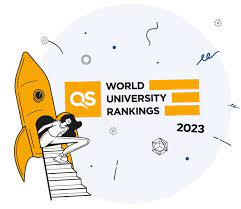 QS World University Rankings 2023 by subject were released.
Earlier in 2022, QS World University Ranking 2023 was released.
The rankings cover 54 academic disciplines, the India universities perform well in the fields of Computer Science, Chemistry, Biological Sciences, Business Studies, and Physics.
Massachusetts Institute of Technology (MIT) of US is ranked first followed by University of Cambridge of UK, Stanford University of US respectively.
India's Performance:
Led by its Institutes of Eminence (IoE), India has improved its position in the QS World University Rankings by Subject, with 44 courses, in their respective subject categories, offered in the country's higher educational institutes ranked among the global top 100.
Saveetha Institute of Medical and Technical Science (in dentistry programme) – best performer among Indian institutes obtaining the 13th rank globally
IIT-Kanpur (Electrical engineering, ranked 87th), featuring in the top 100 categories for the first time
IIT-Madras (in Petroleum Engineering, ranked 21st )
IIT-Bombay (Mathematic, ranked 92nd)
IIT-Delhi (Electrical engineering, ranked 49th)
Jawaharlal Nehru University (Sociology, ranked 68th)