Operation Amanat: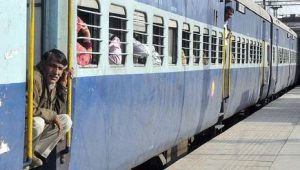 The Railway Protection Force (RPF) recently conducted a successful operation named "Amanat," resulting in the retrieval of lost or left-behind luggage and valuable articles.
Under the Operation Amanat initiative, the Railway Protection Force has taken a novel initiative to make it easier for the passengers to get back their lost luggage.
It helps to track lost belongings of passengers.
Railway Protection Force (RPF) is a security force of India entrusted with protecting railway passengers, passenger area and railway property of the Indian Railways.
It was established by the Railway Protection Force Act, 1957.
This is only central armed police force (CAPF, commonly known as Para-Military force) which has power to arrest, investigate and prosecute criminals.
It is under the authority of Ministry of Railways (India).
All the officers of RPF are members of the Indian Railway Protection Force Service (IRPFS) and are recruited through UPSC Civil Services Examination.