Ramping Up Border Infrastructure: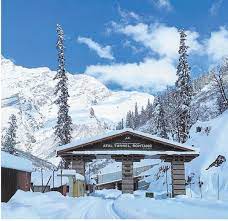 According to India's External Affairs Minister, the government's recent border infrastructure projects focus on the north and east along India's 3,488 km border with China (or LAC).
Reports claim that Indian forces have lost access to 26 of 65 patrolling points along the LAC since 2020.
The timing is crucial because of the upcoming meetings of the G-20 Foreign Ministers and the Foreign Ministers of the SCO
Ramping up infrastructure in Ladakh, HP, UK, Sikkim and Arunachal Pradesh.
Many of these projects which have been in the pipeline for several decades have been expedited.
For example, the length of roads constructed in the China border areas (6,806 km between 2014 to 2022) is almost double the length constructed from 2008-2014.
Projects connecting India to "friendly" neighbouring states such as Bangladesh, Bhutan, Nepal and Myanmar.
Improving cross-border connectivity via highways, bridges, inland waterways, railroads, electricity lines and fuel pipelines.
Modernising and constructing integrated check posts (ICPs) at all the border crossings to smooth trade.
Funding and constructing infrastructure projects. For example,

The Mahakali motorable bridge and the Maitri Setu between Tripura and Bangladesh,
The Kaladan Multi-Modal Transit Transport Project (KMTTP),
The Sittwe port project and the road to Mizoram, etc.