Real Estate Regulatory Authority (RERA) Act Of 2016: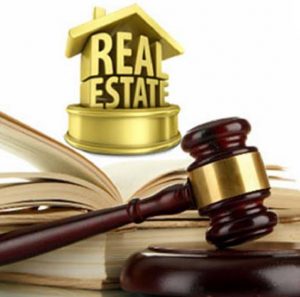 The Supreme Court has stepped in to protect homebuyers from exploitation by builders who delay transfer of possession and often redraft delivery schedules.
A petition was filed on the lack of a "uniform or model" form for agreements entered into among builders, agents and buyers.
The petition said the Real Estate Regulatory Authority (RERA) Act of 2016 had hardly been implemented.
Often hard-earned savings of ordinary citizens who aspired to have their own homes were invested. But many families became penniless waiting for a roof over their heads that the builders had promised them.
The petitioner drew court's attention to Section 41 and 42 of the RERA:
Section 41 mandated the establishment of a Central Advisory Council.
Section 42 said the Council would ensure the implementation of the Act, drive major policy changes, assure that consumer interests were not thwarted by builders and promoters and craft the faster growth of the real estate sector.
The Real Estate (Regulation and Development) Act 2016:
It is aimed at bringing in transparency and redefining the engagement between various stakeholders.
Key provisions:
A requirement for developers to now register projects with RERA prior to any advertisement and sale.
Developers are also expected to have all sanction plans approved and regulatory clearances in place prior to commencement of sale. Subsequent changes have to be approved by a majority of buyers and the regulator.
The Act ambitiously stipulates an electronic system, maintained on the website of RERA, where developers are expected to update on a quarterly basis the status of their projects, and submit regular audits and architectural reports.
It requires developers to maintain separate escrow accounts in relation to each project and deposit 70% of the collections in such an account to ensure that funds collected are utilised only for the specific project.
The Act also requires real estate brokers and agents to register themselves with the regulator.
The Act also attempts to establish an adjudicatory mechanism for the speedy redressal of disputes. RERA and the Appellate Tribunal are expected to decide on complaints within an ambitious period of 60 days.