Mucormycosis: An Epidemic Under Epidemic Diseases Act 1897: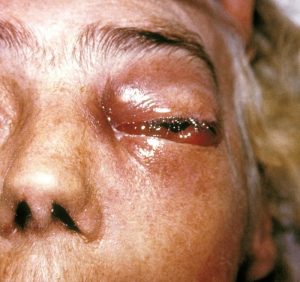 The Union government has asked the States to declare mucormycosis, the fungal infection being reported in COVID-19 patients, an epidemic under the Epidemic Diseases Act 1897.
Declaring the black fungus infection seen in COVID-19 patients an epidemic would lead to health facilities screening for it and reporting all such cases to the government.
Rajasthan, Telangana, and Tamil Nadu have declared it an epidemic.
Mucormycosis or black fungus is a complication caused by a fungal infection.
People catch mucormycosis by coming in contact with the fungal spores in the environment.
The disease is being detected among patients who are recovering or have recovered from covid-19.