Revamped Distribution Sector Scheme: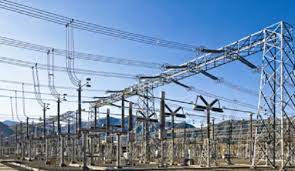 REC and PFC, the state-run lenders that are the nodal lending agencies for the Rs 3.03 lakh crore revamped distribution sector scheme (RDSS) launched by the Union ministry of power in August last year, will release the first tranche of funds to a host of states including Uttar Pradesh, Assam and Meghalaya by March 31.
The funds will be disbursed in the form of ad hoc 10% of grant from the central government, while the rest of the disbursal will depend on the discoms concerned fulfilling various conditions under the scheme.
It is worth Rs. 3.03 trillion scheme wherein the Centre's share will be Rs. 97,631 crore.
It aims to improve the operational efficiencies and financial sustainability of discoms (excluding Private Sector DISCOMs).
Highlights of the scheme:
It is a reforms-based and results-linked scheme.
It seeks to improve the operational efficiencies and financial sustainability of all DISCOMs/Power Departments excluding Private Sector DISCOMs.
The scheme envisages the provision of conditional financial assistance to DISCOMs for strengthening supply infrastructure.
The assistance will be based on meeting pre-qualifying criteria as well as upon the achievement of basic minimum benchmarks by the DISCOM.
The scheme involves a compulsory smart metering ecosystem across the distribution sector—starting from electricity feeders to the consumer level, including in about 250 million households.
Scheme also focuses on funding for feeder segregation for unsegregated feeders.
The Scheme has a major focus on improving electricity supply for the farmers and for providing daytime electricity to them through solarization of agricultural feeders.
Existing power sector reforms schemes such as Integrated Power Development Scheme, Deen Dayal Upadhyaya Gram Jyoti Yojana, and Pradhan Mantri Sahaj Bijli Har Ghar Yojana will be merged into this umbrella program.
Each state would have its own action plan for implementation of the scheme rather than a 'one-size-fits-all' approach.
Nodal agencies for the scheme's implementation are Rural Electrification Corporation (REC) Limited and Power Finance Corporation (PFC).
The scheme's cost is borne by the Centre and state governments in a 3:2 ratio. The state governments will be free to borrow from either REC-PFC or from other financial institutions to mobilise the funds.