7th Meeting Of BRICS Communications Ministers: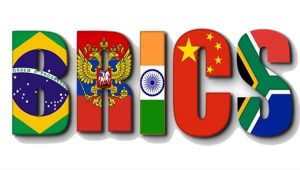 India as the current BRICS Chair convened the 7th Meeting of BRICS Communications Ministers on 22nd October 2021.
Ministers adopted the Terms of References of Digital BRICS Task Force and supported the advancement in work of the BRICS Partnership on New Industrial Revolution (PartNIR) across several Working Groups meeting in 2021.
Ministers also appreciated the discussion on the "360-degree approach on New Industrial Revolution" in a seminar during Working Group on ICTs Cooperation
Ministers encouraged continuous cooperation in ICTs activities in international organizations and multilateral forums such as the International Telecommunications Union and other organizations.
Ministers adopted the proposal to host the Digital BRICS Forum annually to facilitate sharing of information and knowledge, practices, initiatives, etc. on agreed cooperation areas.