Sambandar : Sculpture Retrieved From Australia And the United States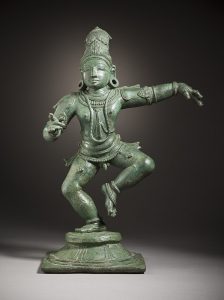 Ten antiquities (sculptures) retrieved from Australia and the United States were handed over to the Government of Tamil Nadu in Delhi last week. This included the sculpture of Dancing child-saint Sambandar.
Sambandar of the 12th century belongs to the Chola dynasty.
He was a contemporary of Appar, another Saiva poet-saint.
He is one of the Muvar, the three principal saints of South India.
He composed an oeuvre of 16,000 hymns in complex meters.
Sambandar was one of the nayanmars, a group of sixty-three saints active in South India from the sixth to the ninth century who were instrumental in popularizing the worship of Shiva through devotional poetry and song.