Sangita Kalanidhi Award 2020, 2021 And 2022: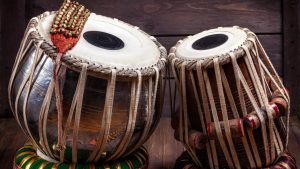 The Music Academy announced Sangita Kalanidhi award winners for the years 2020, 2021 and 2022.
Madras Music Academy (MMA):
It plays an important role in promoting the Carnatic Music.
A music conference was held along with All India Congress Session held in Madras in 1927and during the deliberations, the idea of a Music Academy emerged. Next year MMA was Inaugurated.
Thus it's an offshoot of INC madras session, 1927.
It presents the following annual awards:

Sangeetha Kalanidhi: Awarded to one person who has contributed to the field of Carnatic music. Considered as the highest accolade in the field of Carnatic music; Since 2005, the Sangeetha Kalanidhi also receives the MS Subbulakshmi Award instituted by The Hindu.
Sangeetha Kala Acharya: Awarded to two senior musicians who have contributed by bringing several disciples to the concert platform.
Natya Kala Acharya: Awarded to a senior dancer at the inauguration of the annual dance festival.
TTK Award: Awarded to two senior musicians who have made a mark in the music field as icons and gurus. It is named after TT Krishnamachari, former Union Minister and industrialist, who was a great patron of the arts and was Vice-President of the Music Academy.
Papa KS Venkataramiah award: Awarded to a Violinist of merit; This award is named after Papa KS Venkataramiah (a great violinist of the past).
Musicologist Award: Awarded to a musicologist; A scholar who participates in musical research is a musicologist.
Indira Sivasailam endowment concert and medal: Awarded during Navaratri each year, it is given to the top-ranking performing artist in the concert organized at that time.