Senegal Has Become The Fourth Country To Sign The JET-P Deal: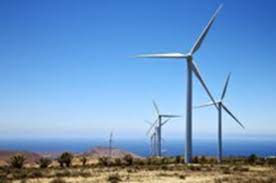 Senegal signed the Just Energy Transition Partnership (JET-P) deal.
Just Energy Transition Partnership (JET-P) is a mechanism for multilateral financing by developed countries to support an energy transition in developing countries.
It aims to reduce emissions in the energy sector and accelerate the coal phase-out.
Transition describes the gradual movement towards lower carbon technologies, while 'Just' qualifies that this transition will not negatively impact society, jobs and livelihoods.
It was launched at the COP26 in Glasgow with the support of the United Kingdom (UK), the United States (US), France, Germany, and the European Union (EU).
Senegal has become the fourth country after South Africa, Indonesia and Vietnam to sign the JET-P deal, with the International Partners Group comprising France, Germany, the European Union, the United Kingdom and Canada.
India refused to give its consent, saying that coal cannot be singled out as a polluting fuel and that energy transition talks need to take place on equal terms.