Reforms In Education Sector: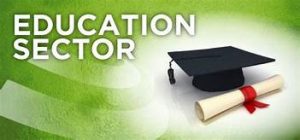 The Parliamentary Standing Committee carried out a review of education standards, accreditation process, research, examination reforms and academic environment in India's higher education institutes.
Findings of the Report:
The higher education department of the Union ministry of Education informed the committee that only 30% of the universities and 20% of the colleges are in the accreditation system.
Less than 9,000 colleges out of a total of 50,000 colleges are accredited.
Many deemed universities, in order to make quick money, have started Open Distance Learning courses undermining qualitative research work.
Several state universities regularly fail to carry out assessments smoothly, often reporting instances like question paper leaks and rampant cases of copying.
Accreditation is a procedure wherein standardisation happens as to what minimum benchmarks are to be created.
It is a formal, independent verification that a program or institution meets established quality standards in terms of testing, inspection, or certification.