The State Of Food Security And Nutrition In The World 2023 Report: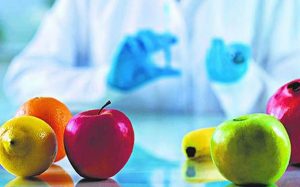 The State of Food Security and Nutrition in the World 2023 report was released recently with the theme "Urbanisation, agrifood systems transformation, and healthy diets across the rural-urban continuum".
Findings Of The 2023 Report:
Global Hunger Over 122 million people are facing hunger in the world since 2019 due to the pandemic and repeated weather shocks and conflicts, including the war in Ukraine.
Nutritional Access ~2.4 billion individuals did not have consistent access to nutritious, safe, and sufficient food in 2022.
Child Malnutrition Child Malnutrition: In 2021, 22.3% (148.1 million) children were stunted (too short for their age), 6.8% (45 million) were wasted (too thin for their height), and 5.6% (37 million) were overweight.
Urbanisation's Impact on Diet As urbanisation accelerates, there is a noticeable increase in the consumption of processed and convenience foods, leading to a spike in overweight and obesity rates across urban, peri-urban, and rural areas.
Rural Dependence on Global Markets Previously self-sustaining rural regions, especially in Africa and Asia, are now found to be increasingly dependent on national and global food markets.
State of Food Security and Nutrition in the World Report:
It is an annual flagship report jointly prepared by the –

Food and Agriculture Organisation of the United Nations (FAO),
International Fund for Agricultural Development (IFAD),
United Nations Children's Fund (UNICEF),
World Food Programme (WFP) and
World Health Organisation (WHO)

It aims to inform on progress towards ending hunger, achieving food security and improving nutrition and to provide an in-depth analysis of key challenges for achieving this goal in the context of the SDG.
The report targets a wide audience, including policy-makers, international organisations, academic institutions and the general public.