'She Is A Changemaker' Programme: NCW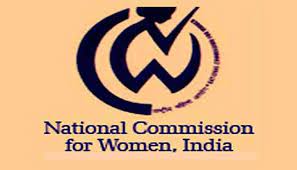 National Commission for Women (NCW) launched a pan-India capacity building programme called "She is a Changemaker"
She is a Changemaker programme was launched for women in Politics.
It is a capacity building programme, which will be undertaken in association with region-wise training institutes.
It will be implemented with an objective of undertaking capacity building of women political leaders as well as improving their decision making & communication skills.
Launch of training programmes under the She is a Changemaker programme was held in collaboration with Rhambhau Mhalgi Prabodhini, Thane, Maharashtra.
Programmes under the campaign were launched by the Chairperson of NCW, Rekha Sharma.
National Commission for Women (NCW):
NCW is the statutory body of Government of India. It is usually concerned with advising the government on all policy matters related to women.
NCW was established on January 31, 1992 in accordance with the provisions of National Commission for Women Act, 1990.
The first chairperson of the commission was Jayanti Patnaik
The NCW work with the objective of:

Representing the rights of women in India
To provide a voice for issues and concerns related to women.