SIGHT Programme: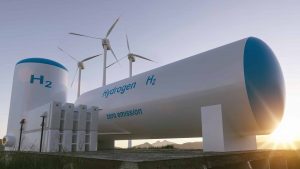 The union Ministry of New and Renewable Energy (MNRE) has issued scheme guidelines for implementation of strategic interventions for green hydrogen transition (SIGHT) programme.
SIGHT programme is a sub component under the National Green Hydrogen Mission.
It aims at providing electrolyser manufacturing incentives with a total outlay of INR 4440 crore
It focuses on green hydrogen production with financial outlay of INR 13050 crore.
The Solar Energy Corporation of India (SECI) would be the implementing agency responsible for the scheme's execution.
National Green Hydrogen Mission was launched in 2022, with the goal of making India energy independent and decarbonising major sectors of the economy.
India's Green Hydrogen production capacity is likely to reach at least 5 MMT per annum, with an associated renewable energy capacity addition of about 125 GW.
The targets by 2030 are likely to bring in over Rs. 8 lakh crore investments.
Nearly 50 MMT per annum of CO2 emissions are expected to be averted by 2030.