New Spaceport In Tamil Nadu: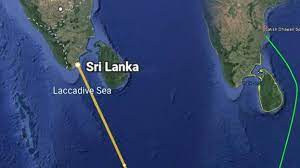 India is set to expand its space capabilities with the establishment of a new spaceport in Kulasekarapattinam, Tamil Nadu.
The spaceport will be used for launching the Small Satellite Launch Vehicles (SSLV) developed by the Indian Space Research Organisation (ISRO), which are designed to offer low-cost and flexible access to space for small satellites.
The spaceport will also be open for use by Non-Government Entities (NGEs), subject to technical and safety requirements, as per the Indian Space Policy 2023.
The Government has also established the Indian National Space Promotion and Authorization Centre (IN-SPACe) as a single-window agency for facilitating and authorizing the space activities of NGEs.