The rules For Appointing Polling Agents Changed: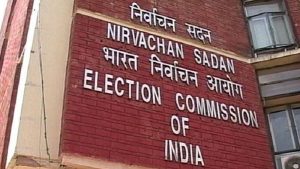 The Election Commission's recent decision to change the rules for appointing polling agents has sparked off a debate in West Bengal.
A polling agent is a person appointed as a representative of a political party as it is not possible for a candidate to be physically present at every polling booth on the day of the elections.
Therefore, the Election Commission allows a candidate to appoint a polling agent who keeps an eye on the voting process.
As per the Election Commission's rules, a polling agent should be familiar with the rules and procedures to conduct elections using EVMs and VVPATs, and with the working of these machines.
Towards this end, a polling agent attends the demonstrations arranged by the Returning Officer, where the functioning and operation of these machines are explained.
As per the new regulations, a political party can now nominate a polling agent for any booth within the assembly segment he/she is a voter from.
Earlier, the polling agent had to be a voter of the booth or an adjoining booth that he/she is working at.
The Trinamool has been opposing the change in rules, calling it "arbitrary, motivated and biased" and has also written to the Election Commission seeking withdrawal of the order.