Singapore International Arbitration Centre (SIAC):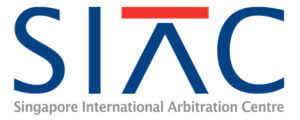 The Singapore-based arbitrator, SIAC, has rejected Future Retail's plea to lift the interim stay on its ₹24,713-crore deal with Reliance Retail, giving a major relief to Amazon that is contesting the transaction.
This order now restrains Future Group and Reliance Industries Limited from proceeding with a Rs 24,713-crore deal signed in August for Future Retail to sell its retail, wholesale, logistics and warehousing units to Reliance Retail and Fashionstyle.
The parties in a deal usually sign a contractual agreement which specifies about:

The arbitral institution administering the arbitration.
The applicable rules.
The seat of arbitration.

In this case Amazon and Future Group have under their agreement agreed to refer their disputes to SIAC, with Singapore presumably being the contractual choice for the seat/place of arbitration.
Once a dispute is referred to arbitration, the process of appointment of the arbitral tribunal takes place.
Composition: Typically, in case of a three member tribunal, both the parties appoint one member each to the tribunal, while the third member is jointly appointed by the two nominees or, if they fail to agree, by SIAC.