Sir CP Ramaswamy Iyer: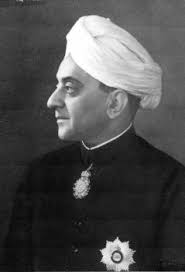 Senior BJP leader Prakash Javadekar and state education minister V Sivankutty traded allegations over erstwhile Travancore Diwan Sir CP Ramaswamy Iyer.
About Sir CP Ramaswamy Iyer:
From 1936 to 1947, Sir Chetput Pattabhiraman Ramaswamy Iyer/Sir CP was the Diwan of the old Travancore princely state.
His policies led to a massive uprising, the Punnapra-Vayalar revolt (Oct 1946) – a militant communist movement in the Princely State of Travancore.
In 1947, Sir CP was in favour of an independent state of Travancore that would be open to the idea of signing a treaty with the Indian union. Communists were opposed to his move.
The rage and discontent culminated in an assassination attempt on Sir CP, and he soon agreed to Travancore state's entry to the Indian Union.