Multimodal Logistics Park: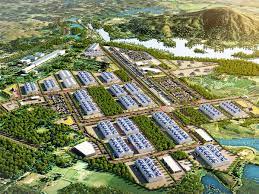 Reliance Industries Ltd (RIL) has been awarded the project to build India's first multimodal logistics park (MMLP) in Chennai.
To set up the country's first MMLP, the Centre and Tamil Nadu government have come together to form a special purpose vehicle (SPV), which is amongst National Highways Logistics Management, Rail Vikas Nigam, Chennai Port Authority and Tamil Nadu Industrial Development Corporation.
The estimated project cost is ₹1,424 crore and the total concession period is 45 years.
The project would likely be monitored by the highest levels of the government, as it falls under the high-priority list of projects inaugurated by Prime Minister Narendra Modi under the Centre's project monitoring system.
These parks will also facilitate intermodal transportation – roads, railways, and inland waterways, with the aim of strengthening and diversifying the logistics system.
MMPLs will play a crucial role in reducing logistics costs.
India's logistics cost as a percentage of GDP is very high at 16 per cent, while in developed countries such as the US and Europe, it is around 8 per cent.
China's logistics costs are 10 per cent.
The government wants to bring down the logistics cost to 10 per cent of GDP.