Caste Census In Bihar : Case Updates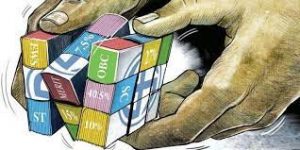 The Supreme Court dismissed petitions challenging the Bihar government's decision to conduct a caste survey in the state. Petitioners claimed that it was a census and that the state government had no power to make any laws regarding it.
The subject of a census falls in the Union list and only Parliament can legislate on it.
The caste census is under the administrative control of the Ministry of Home Affairs: Registrar General of India (RGI) and Census Commissioner of India.
The origin of the Census in India goes back to the colonial exercise of 1881.
Census has evolved and been used by the government, policymakers, academics, and others to capture the Indian population, access resources, map social change, delimitation exercises, etc.
The Census provides a portrait of the Indian population, while the Socio-Economic and Caste Census (SECC) is a tool to identify beneficiaries of state support.