Six Year Of Minamata Convention: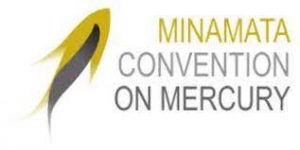 The Minamata Convention on Mercury, which marks its sixth anniversary, is a significant global agreement aimed at safeguarding people and the environment from the harmful impacts of mercury exposure.
Mercury is a naturally occurring element that is found in air, water and soil.
It may have toxic effects on the nervous system, thyroid, kidneys, lungs, immune system, eyes, gums and skin.
The Minamata Convention on Mercury is a global treaty to protect human health and the environment from the adverse effects of mercury and its compounds.
It was agreed at the fifth session of the Intergovernmental Negotiating Committee in Geneva, Switzerland 2013. It entered into force in 2017.
Controlling the anthropogenic releases of mercury throughout its lifecycle is one of the key obligations under the Convention.
The Convention also addresses interim storage of mercury and its disposal once it becomes waste, sites contaminated by mercury as well as health issues.
India has ratified the Convention.