Chhatrasal Convention Centre at Khajuraho: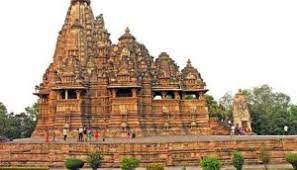 Union Minister for Tourism and Culture and Chief Minister of Madhya Pradesh will inaugurate the 'Chhatrasal Convention Centre at Khajuraho developed under the Swadesh Darshan Scheme of the Ministry of Tourism.
The Ministry of Tourism has framed 'Development of Iconic Tourist Destinations Scheme' a Central Sector Scheme for the development of nineteen identified iconic destinations in the country following a holistic approach.
They will also launch "MICE Roadshow – Meet in India" Brand and Roadmap for the Promotion of India as MICE Destination (Meetings, Incentives, Conferences and Exhibitions) in Khajuraho, Madhya Pradesh.