SMILE Scheme: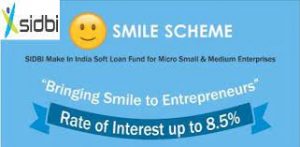 The Ministry of Social Justice and Empowerment has formulated this scheme for Support for Marginalized Individuals.
"SMILE stands for Support for Marginalized Individuals for Livelihood and Enterprise".
Focus of the scheme is on rehabilitation, provision of medical facilities, counseling, basic documentation, education, skill development, economic linkages etc.
It includes sub scheme – 'Central Sector Scheme for Comprehensive Rehabilitation of persons engaged in the act of Begging'.
The scheme would be implemented with the support of State/UT Governments/Local Urban Bodies, Voluntary Organizations, Community Based Organizations (CBOs) , institutions and others.
According to the Census 2011 total number of beggars in India is 4,13,670 (including 2,21,673 males and 1,91,997 females) and the number has increased from the last census.
West Bengal tops the chart followed by Uttar Pradesh and Bihar at number two and three respectively. Lakshadweep merely has two vagrants according to the 2011 census.
Among the union territories, New Delhi had the largest number of beggars 2,187 followed by 121 in Chandigarh.
Among the northeastern states, Asam topped the chart with 22,116 beggars, while Mizoram ranked low with 53 beggars.