Social Hostilities Index: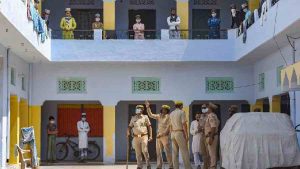 India tops the index on social hostilities relating to religion.
The report was released by the Washington-based think tank Pew Research Centre
The SHI measures acts of religious hostility by private individuals, organizations or groups.
The index comprises 13 metrics, including religion-related armed conflict or terrorism and mob or sectarian violence.
At 9.4 out of a maximum possible score of 10, India's Social Hostilities Index (SHI) in 2020 was worse than neighbouring Pakistan and Afghanistan.