Shaheed Diwas 2023: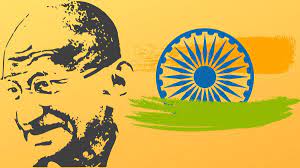 On January 30, 2023, India observes Martyrs' Day or Shaheed Diwas to pay tribute to all the freedom fighters who sacrificed their lives for the country. The day is also marked as the death anniversary of the nation's 'Bapu', Mahatma Gandhi.
Martyrs' Day or Shaheed Diwas or Sarvodaya Day is celebrated in India several times a year.
Shaheed Diwas In Remembrance Of Mahatma Gandhi, who was born on October 2, 1869, was one of the most influential leaders of India and played a significant role in the independence of the country.
On this day in 1948 Mahatma Gandhi was assassinated in the Birla House in New Delhi by Nathuram Godse.
India celebrates Martyrs' Day by paying tribute to Mahatma Gandhi's Samadhi at Raj Ghat in Delhi.
The President, Vice President, Prime Minister, Defense Minister, and the three Service Chiefs (Army, Air Force, and Navy) pay their respects to the 'Father of the Nation'.
The significance of Shaheed Diwas lies in the fact that Mahatma Gandhi who led major movements against British rule through a non-violent approach.
His philosophy was based on the principles of non-violence, the fight for truth (satyagraha), and political and individual freedom (Swaraj) and inspired millions of people with his principles.