First Polio Outbreak In 30 Years : Burundi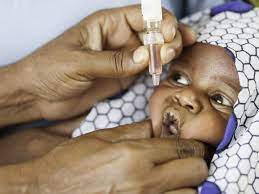 Burundi, a landlocked east-African country, has declared its first polio outbreak in 30 years.
The outbreak was confirmed after a four-year-old child in the Isale district of western Burundi, along with two other children he was in contact with, were diagnosed with vaccine-linked polio.
Additionally, poliovirus type 2 was detected in five samples from environmental surveillance of wastewater from the region.
Poliovirus type 2 is a weakened strain of the virus contained in the oral polio vaccine.
The virus can circulate among under-immunised populations for a long time, leading to vaccine-linked infections.
The WHO has noted that the type 2 infection can cause acute flaccid paralysis in children, which is characterized by the acute onset of weakness or paralysis with reduced muscle tone.