SpaceX: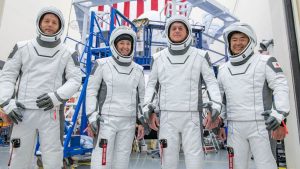 A SpaceX capsule with four astronauts returning from the International Space Station splashed down safely in the Gulf of Mexico on May 2, 2021.
American Space agency NASA has said that Their return marked the end of 168 days in space for the four astronauts and the end of SpaceX's first operational round-trip mission.
This return to earth was the first nighttime splashdown for NASA astronauts since Apollo 8, which was the first mission to orbit the moon, in 1968.
The mission was part of NASA's fledgling public-private partnership with SpaceX, the rocket company founded in 2002 by Elon Musk, who is also CEO of electric car maker Tesla Inc.