Speedy Disposal Of Criminal Cases Against MPs And MLAs: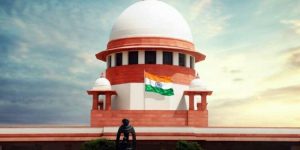 The Supreme Court issued directions for the speedy disposal of criminal cases against Members of Parliament (MPs) and Members of Legislative Assembly (MLAs).
The SC issued guidelines during a case challenging Section 8(3) of the Representation of People Act, 1951.
This section imposes a six-year ban on individuals convicted of offences with a minimum two-year sentence from contesting elections.
SC guidelines:
The chief justices from high courts (HC) can now initiate suo motu cases for speedy resolution of pending criminal cases involving lawmakers.
Such cases against MPs/MLAs can be heard by a Chief Justice-led special bench.
 Designated courts prioritize those criminal cases against MPs/MLAs which are: 1. Punishable with death or life imprisonment 2. Cases punishable with imprisonment for 5 years or more
Trial courts are instructed not to adjourn such criminal cases against MPs/MLAs, except for rare and compelling reasons.
District judges are tasked with ensuring adequate infrastructure and technological facilities for designated special courts trying lawmakers.
HCs should develop effective monitoring measures using powers under Article 227 to monitor such cases
Under Article 227 (1), HC exercises superintendence over all courts and tribunals in its jurisdiction.
Status of Criminal cases against MPs/MLAs:
In India, post the 2019 Lok Sabha elections, 43% of newly-elected MPs had pending criminal cases, as reported by the Association for Democratic Reforms (ADR).
By December 2021, the number of pending criminal cases against current and former MLAs and MPs had reached close to 5,000.