Lunar Polar Exploration Mission (LUPEX) : India And Japan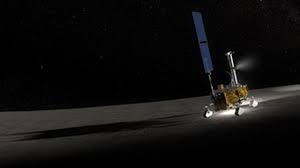 In a joint effort, the space agencies of India and Japan are embarking on the Lunar Polar Exploration Mission (LUPEX).
Lunar Polar Exploration Mission (LUPEX) is a collaborative venture between Japan Aerospace Exploration Agency (JAXA) and the Indian Space Research Organisation (ISRO).
The mission is scheduled to launch in 2025.
LUPEX will use a rover and lander to study the possibility of establishing a base on the Moon, the availability of water ice, and surface exploration technologies.
JAXA and ISRO are developing the rover and lander, respectively.
The rover will carry not only the instruments of ISRO and JAXA but also those of the US space agency NASA and the European Space Agency (ESA).
Proposed instruments onboard LUPEX:

Ahmedabad-based Physical Research Laboratory (PRL), an autonomous unit of the Department of Space, has proposed multiple instruments in the LUPEX mission mainly to carry out measurements on the surface and subsurface near the permanently shadowed polar region of the Moon.