Government Eases Rules For Senior Citizen's Savings Scheme And PPF: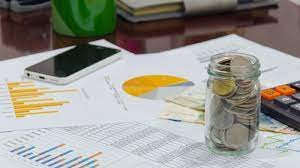 The Indian government has introduced revised rules for various small savings schemes, including the Senior Citizen's Savings Scheme and the Public Provident Fund (PPF), with the aim of making them more attractive to investors.
These changes include extending the timeframe for opening a Senior Citizen's Savings Scheme account and modifying premature withdrawal rules for the PPF.
Under the new norms for the Senior Citizen's Savings Scheme, individuals now have three months to open an account, an increase from the previous one-month timeframe.
According to a recent gazette notification, individuals can initiate the process of opening an account within three months from the date of receiving their retirement benefits, provided they can provide proof of the disbursal date of these benefits.
The revised scheme allows depositors to extend their accounts multiple times upon maturity.
The deposit will accrue interest at the rate applicable on the date of maturity or the date of extended maturity.