Speedy Trial Is A Fundamental Right: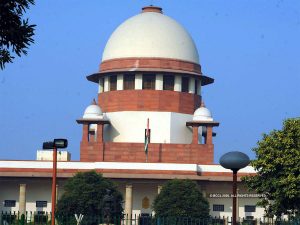 In the Bhima Koregaon caste violence case, highlighting the issue of undertrials, the Supreme Court has said that "speedy trial is a fundamental right".
Charges are not framed in the case. Many witnesses are still being examined. They are languishing in jail without trial.
About the Constitutional Right to Speedy Trial:
The main aim of the Right to Speedy trial is to inculcate Justice in the society.
It was first mentioned in that landmark document of English law, the Magna Carta.
In India, it is covered under Article 21 which declares that "no person shall be deprived of his life or personal liberty except according to the procedure laid by law."
Evolution of the right to speedy trial:
1978 Babu Singh v. State of UP: The court remarked, "Our justice system even in grave cases, suffers from slow motion syndrome which is lethal to 'fair trial' whatever the ultimate decision.
Speedy justice is a component of social justice since the community, as a whole, is concerned in the criminal being condignly and finally punished within a reasonable time and the innocent being absolved from the inordinate ordeal of criminal proceedings."
Hussainara Khatoon v. State of Bihar, 1979: It formed the basis of the concept of the Speedy Trial. It was held that where under trial prisoners have been in jail for duration longer than prescribed, if convicted, their detention in jail is totally unjustified and in violation to fundamental rights under article 21.
Katar Singh v. State of Punjab 1994: It was declared that the right to speedy trial is an essential part of fundamental right to life and liberty.
Factors For Pendency Of The Cases:
Delay in disposition of cases because of huge pendency.
Delay due to lawyers/ advocates.
Infrastructure issue: The Courts have no convenient building or physical facilities due to which it takes more time to dispose off a case.
Provision for adjournment.
Vacation of the court.
The Investigation agencies such as Police also play a role in Delay of cases.