SRESTHA- Gujarat Project: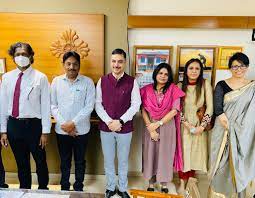 USD 350 million in aid has been approved by the World Bank for the "Systems Reform Endeavors for Transformed Health Achievement" in Gujarat or the SRESTHA-G project.
This project will be costing USD 500 million and the World Bank is providing USD 350 million to support this project and the rest will be borne by the state government.
This project aims on transforming key health delivery systems in Gujarat.
This programme will also be focusing on the key areas of improving equity, quality, and inclusiveness of primary healthcare services for all adolescent girls in the state.
It will also focus on the disease surveillance systems' capacity.
The project will also be aiming to increase the state's quality of psychiatric and non-communicable disease services, and the quality of nutrition services for children and mothers.
This project will be implemented by the state government of Gujarat through the Health and Family Welfare Department of the state.