BharOS : Mobile Operating System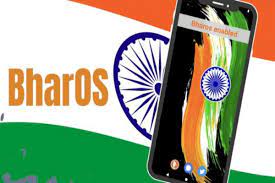 BharOS, an indigenous mobile operating system was developed by JandK Operations Private Limited, a non-profit organization incubated at IIT Madras and funded by the Department of Science and Technology.
Features of BharOS:
BharOS is a mobile operating system similar to Android or iOS; it is based on an AOSP (Android Open Source Project) operating system and does not use any Google apps or services.
It would support Native Over The Air (NOTA) updates as well as No Default Apps (NDA).
It has a minimalistic home screen with the Indian flag, a list of app categories, and a selection of apps that have passed the OS's trust and security standards.
It will employ the Private App Store Services (PASS) system to examine and curate apps that are safe for users.
These systems enable smartphone users to interact with their devices and access their features while also ensuring their safety.
The current version of BharOS includes third-party apps such as DuckDuckGo and Signal by default.